McDonald's Canada: New Printable Coupons (Mar 4 – Apr 14)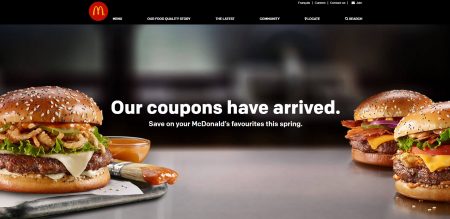 McDonald's Canada just released new digital mailer coupons!
Your favourite coupons are back! Enjoy another season of savings with digitable coupons.
Looks like the digitable mailer coupons are only available if you get them in the mail or print them online (not available on the My McD's app).
The coupons vary by province and are valid from March 4th to April 14, 2019.
The coupon's vary by province, but typically include the following:
2 Can Dine Coupon
One Can Dine Coupon
Meal Deal Coupon
2 Can Dine Breakfast Coupon
Breakfast Meal Deal Coupon
Plus lots more
Here's the coupons by province:
Click here to visit McDonald's website for more information or to download the coupons.