IKEA: The IKEA Summer Sale (Until July 7)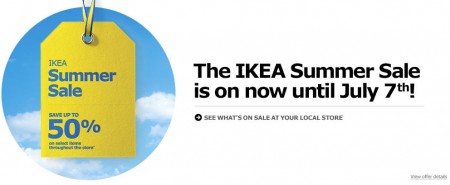 The IKEA Summer Sale is on now until Monday, July 7, 2014! During the sale, you can save up to 50% off select items throughout the store, while supplies last.
You can visit IKEA's website to see what's on sale at each IKEA store.
Click here to visit IKEA's website for more details about this sale.