Costco: Cyber Monday Event – Exclusive Online Offers (Nov 26)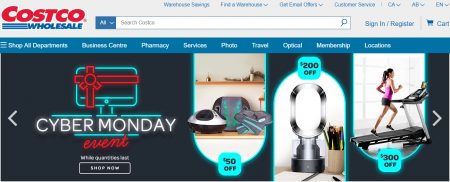 Costco is having a Cyber Monday Savings Event.
Save on exclusive online offers on Monday, November 26, 2018 or whiles supplies last.
Only Costco members may buy the Cyber Monday online deals. You'll need to enter your Costco membership number at checkout.
Costco.ca offers free shipping on all orders.
Click here to view Costco`s Cyber Monday Savings online deals.