Canadian Tire: Black Friday – Lowest Prices of the Year (Nov 22-25)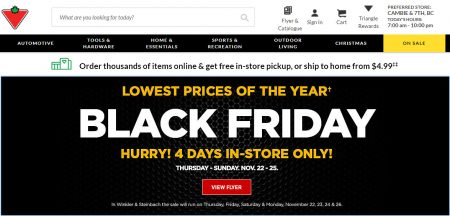 Canadian Tire is having a Black Friday Sale.
It's their lowest prices of the year! Click here to view their 12 page flyer and see all of the deals.
For 4-day only sale runs Thursday, November 23 to Sunday, November 26, 2017. The offers are available in-store only.
Click here to visit Canadian Tires website for more details.
Click here to view Canadian Tires flyer to view all the deals.