Red Lobster: Endless Shrimp Event is Back (Until Nov 10)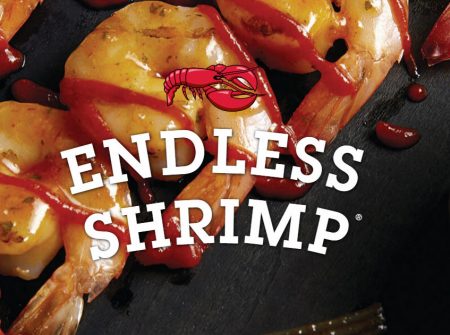 Red Lobster's popular 'Endless Shrimp' event is back!
This is Red Lobster's best value of the year. For a limited time, mix & match and eat as much shrimp as you possibly for a set price (price varies by province). Offer is available until November 10, 2016.
Here's all the available flavours:
New! Garlic Sriracha-Grilled Shrimp
New! Cheese-and-Peppercorn Shrimp
Hand-Crafted Savoury Garlic Shrimp
Hand-Breaded Shrimp
Shrimp Linguini Alfredo
Endless Shrimp is here at Red Lobster. That means it's time to mix, match and enjoy all our delicious flavours of shrimp. All our flavours of shrimp are absolutely delicious. Good thing they're endless.
Click here for to visit Red Lobster's website for more information about this deal.
Click here to find a Red Lobster restaurant near you.