Reminder: GROUPON – Father's Day Gift Ideas & Deals (Until June 19)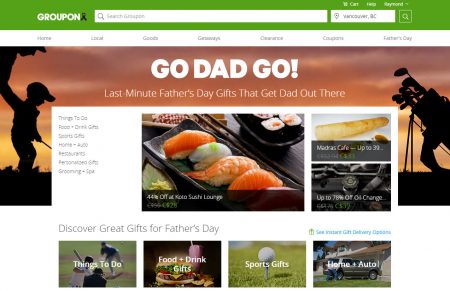 Reminder Update: I blogged about this yesterday. This is a very popular sale! A lot of people have taken advantage of this deal so don't miss out!
In case you forgot, Father's Day is coming up this Sunday, June 19, 2016.
If you're looking for gift ideas, check out Groupon's new Father's Day deals page! The page features the best deals that's perfect for Dad. You can print or email the gift immediately after you buy it.
There's a wide selection of deals that Dad's will love (Ie. things to do, food + drink gifts, sports gifts, golf deals, home+auto, popular gifts, etc…). Most deals are discounted 50-90% off!
Click here to check out Groupon's Mother's Day Deals page.