Groupon.com: February's Top Selling Deals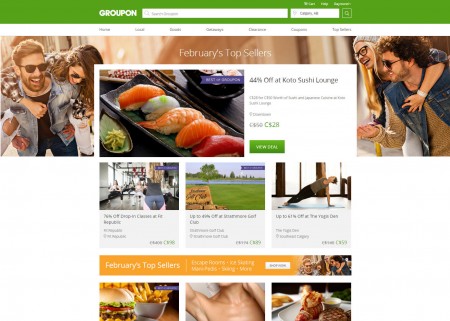 Checkout Groupon.com's new February's Top Sellers page.
It features the top selling local deals this month. Find the top restaurant deals, spa deals, salon deals, fitness deals, massage deals, things to do, and more!
I browsed around and there's lots of good deals. Most deals featured on Groupon.com are discounted 50-95% off!
Click here to visit Groupon's February's Top Seller's page.