Groupon.com: A Billion Groupons Sold! Save up to 80% Off Select Deals!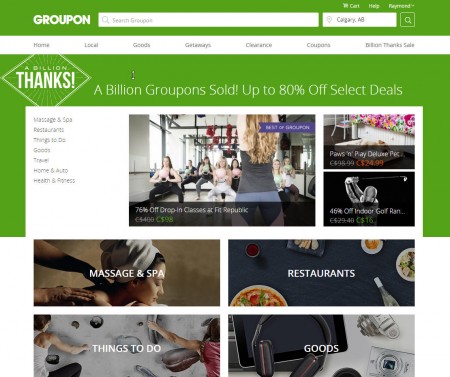 Groupon.com recently sold over a Billion deals! They're celebrating by offering savings up to 80% off select deals during their Billion Thanks Sale!
Congrats Groupon! That's a huge milestone. Groupon is one of my favourite sites on the internet.
I browsed around and there's lots of great local deals to choose from.
Groupon has conveniently sorted the deals by the following categories:
Click here to shop Groupon.com now or for more details about the sale.