Target Canada: Boxing Day Sale + Online Flyer (Dec 26-28)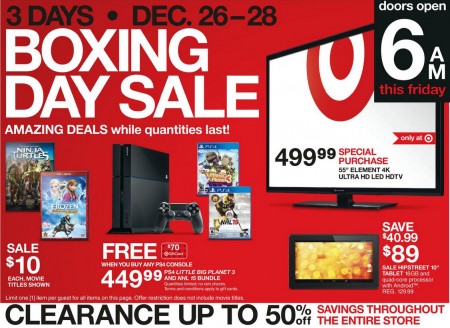 Target Canada's 3-Day Boxing Day Sale takes place on December 26-28, 2014. Doors will open at 6am local time on Friday, Dec. 26.
There's amazing deals throughout the entire store will quantities last.
Click here to visit Target's website to view their online flyer.