Tim Hortons: Camp Day – 100% of Coffee Proceeds will be Donated (June 4)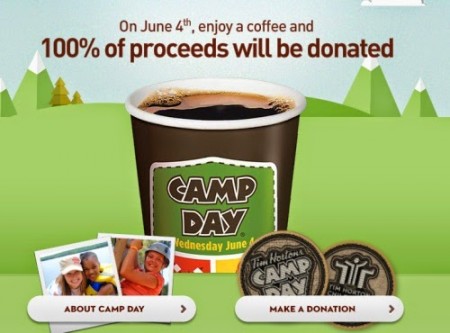 Tim Hortons is celebrating "Camp Day" today (Wednesday, June 4, 2014). Enjoy a coffee and 100% of proceeds will be donated to Tim Hortons Children's Foundation to help send kids to camp!
Support this great cause and help send 17,000 kids to summer camp this year! You can also make a donation on Tim Hortons website.
Click here to visit Tim Hortons website for more details.