IKEA: Get $40 Coupon when you Spend $200 (Until June 8)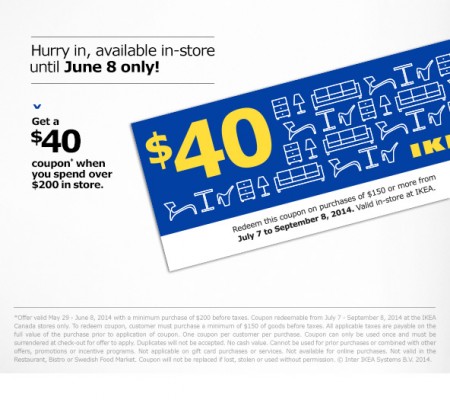 You can get a free $40 coupon at IKEA when you spend over $200 in store. The offer is available until Sunday, June 8, 2014.
If you get the $40 coupon, you can redeem the coupon on purchases of $150 or more in-store from July 7 to September 8, 2014.
Click here to visit IKEA's website for more details.