MAY is Canada's National Deals & Coupons Month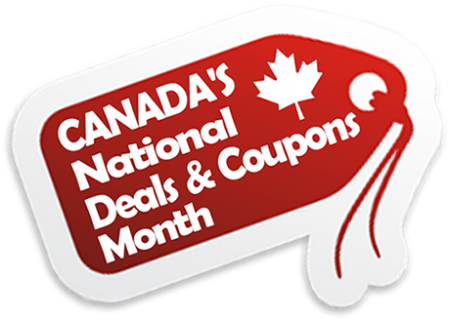 For the first time ever in Canada, the retail, deals and coupon industries have come together to establish Canada's National Deals & Coupons Month! It takes place throughout the entire month of May. It's a new shopping celebration bringing awareness to the incredible amount of savings, rebates, deals and coupons available to Canadian consumers.
Over 60% of Canadians regularly use deals, coupons and offers and the demand continues to grow. Establishing a month-long shopping event like National Deals & Coupons month in Canada is a way to celebrate both consumers who enjoy and benefit from the savings, and brands/retailers that understand special promotions drive value and attention.
DID YOU KNOW

14,000,000 CANADIANS USE DEALS OR COUPONS
63%+ OF US SUBSCRIBE JUST TO GET OFFERS
70% OF CANADIANS USE COUPON CODES
Moms THE #1 USER OF DEALS & COUPONS
I'm proud to be a part of this exciting and growing industry. I can't thank you enough for continuing to read and support my deals blogs. I truly love what I do and enjoy scouring the net for the best deals and sharing them with you. I hope you find the deals, coupons and freebies that I blog about useful and has helped you saved money.
Click here for more details about Canada's National Deals & Coupons Month.