Google Chromecast is finally available in Canada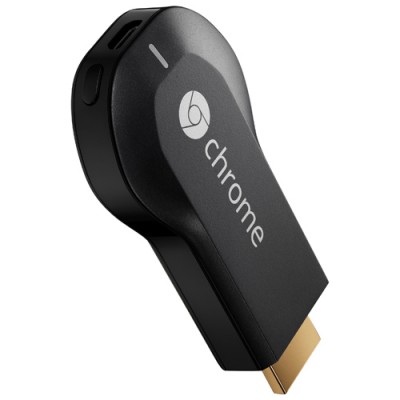 Local stores in Canada is finally selling Google Chromecast! They were released in July 2013 (9 month ago), but was only available for sale in the US. It's a cool little gadget. I have one and use it on a regular basis.
Future Shop and Best Buy are both selling it for $39.00. They are available in-store or online with free shipping. Google Play (official website) charges $5 for shipping, so it's better to buy it from Future Shop and Best Buy (local in-store pick-up or free shipping).
What is Chromecast?
Chromecast is a thumb-sized media streaming device that plugs into the HDMI® port on your TV. Set it up with a simple mobile app, then send your favourite online shows, movies, music and more to your TV using your smartphone, tablet or laptop.
Click here to visit their official site for more details Google Chromecast.
Click here to buy Google Chromecast at Future Shop.
Click here to buy Google Chromecast at Best Buy.