Edible Arrangements: Free Dipped Pineapple Pop Coupon (Until Jan 21)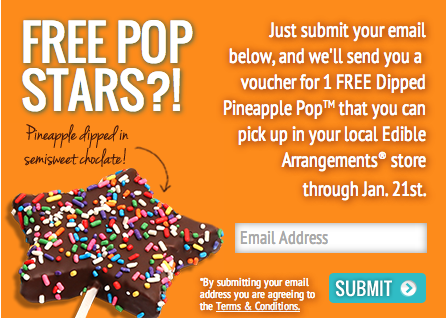 Get a FREE Dipped Pineapple Pop Coupon from Edible Arrangements. Just go to their website and submit your email address. They will then email you a printable coupon that you can pick up at your local Edible Arrangements store through January 21, 2014.
Click here to visit Edible Arrangements website for more details.
Click here to find an Edible Arrangement store near you.